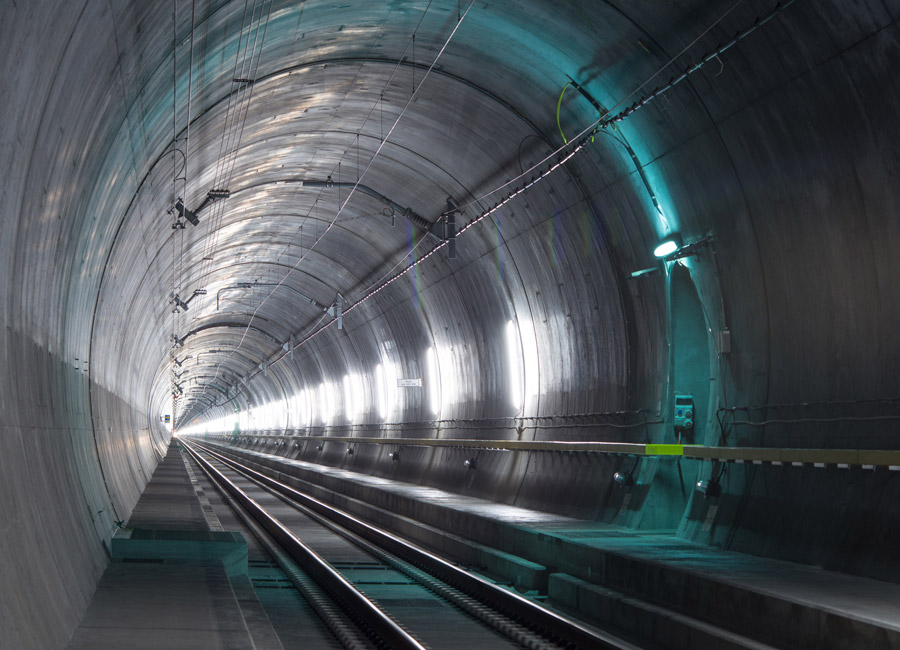 14 Giu

The Gotthard Base Tunnel , traveling safely with Siemens technology through the Alps
Gotthard Base Tunnel opens for passenger transport
The first passenger train will roll through the Gotthard Base Tunnel early June 2016. Siemens has supplied the tunnel control and fire protection systems for the world's longest railway tunnel. The sophisticated safety system has over 200,000 sensors, and places maximum demands on logistics and data processing.
The control system controls and monitors all installations completely automatically. The tunnel is fitted with sensors, control electronics and surveillance equipment. This includes video cameras in the multifunction points, which are connected by optical fiber cables to two tunnel control centers located at the north and south entrances. Siemens has installed a tunnel control system in each center, each system acting as a reserve for the other. The movement of each train is recorded, and displayed in the control center.
The system controls the entire infrastructure, which has 3,200 kilometers of electrical cables and 2,600 kilometers of data cables. It detects a door that has not been closed properly or a light that has failed. When required, the ventilation system is activated, the light at the next emergency stop point is switched on, and the doors are opened automatically. What is actually happening is seen on screen by the around 60 employees on duty in the centers. "Events" are classified according to five alarm stages.
The system provides information and decision-making steps for each stage to help the head of operations. Sensors check the trains for overheated brakes and leaks before they enter the tunnel and without requiring them to stop. However, the main task of the new system is to maintain availability. The maintenance periods, such as close-down times and spare parts requirement, can be efficiently planned with a new tool.
It goes without saying that safety is paramount in a tunnel where in the near future more than 200 trains a day will barrel through the tubes at speeds up to 250 km/h. The tubes are connected every 300 meters by crosscuts that allow train passengers to escape to the other tube in case of a fire. Each tube has two emergency-stop stations 600 meters in length which allows the evacuation of up to 1,000 passengers.
Source: Siemens News