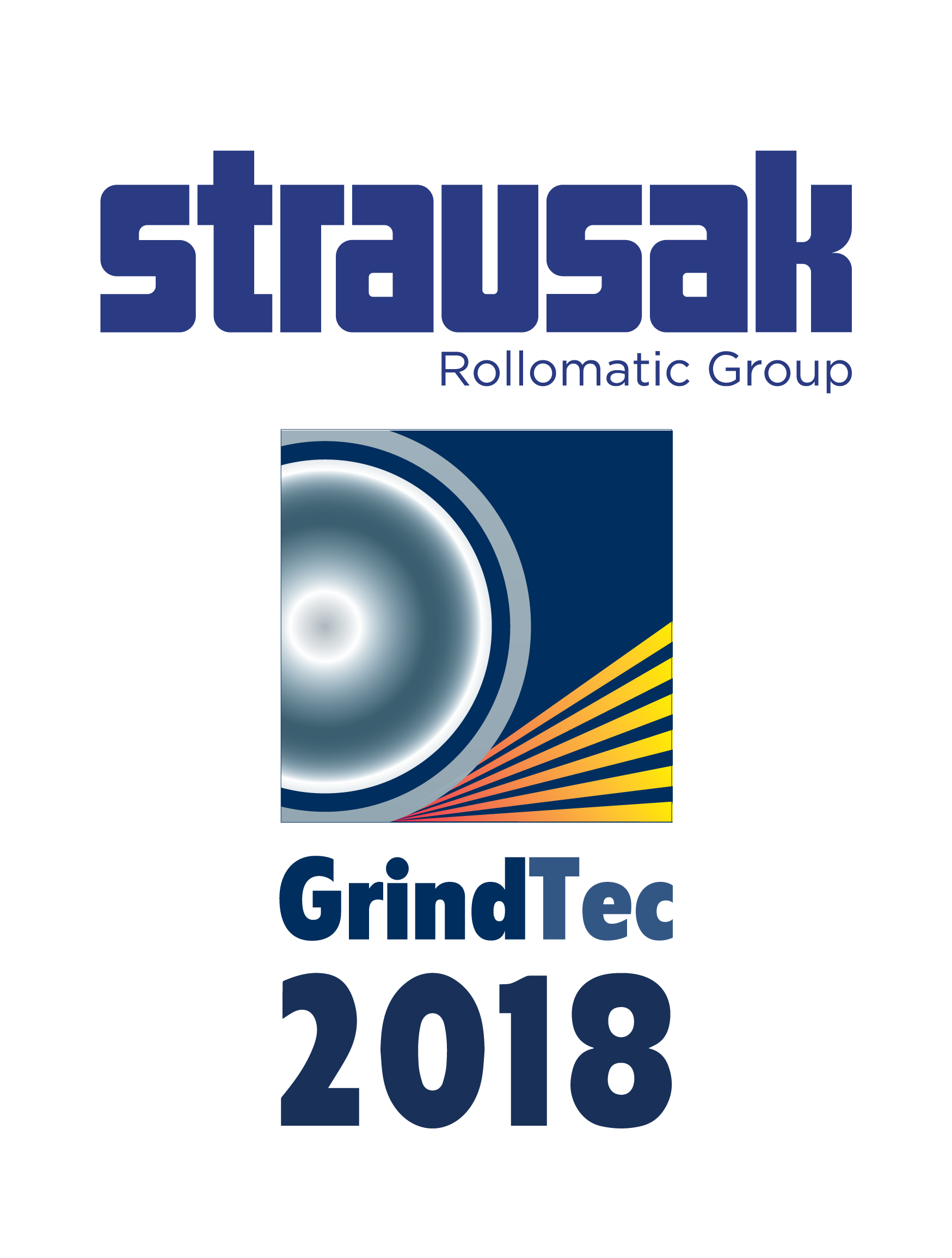 05 Feb

Strausak at GrindTec 2018 in Augsburg, Germany

Swiss company Strausak will be presenting its new U-Grind machine integrated with a high-precision 6-axis robot at GrindTec 2018, the international grinding technology trade fair being held in Augsburg March 14-17, 2018.
Strausak will be one of around 600 exhibitors at the 11th outing for GrindTec. As the leading international trade fair for the grinding technology industry, GrindTec brings together all major market participants in an exhibition space covering 44,000 m2 (almost 11 acres) to provide an overview of current trends and innovations in the field. This trade fair with a focus on tool grinding technology has been held every two years since 1998 and has grown steadily, thanks, in part, to the increasing interest of international companies. At the last GrindTec 2016, around 18,000 international trade visitors attended the fair.
The U-Grind, a 5-axis CNC tool grinding machine with wheel changer, now offers in addition to its smart integration of a 5-axis high-speed robot a new external palett storage sytem. This outstanding feature completes the product line by adding a U-Grind EVO+ edition to the available configurations. It will be exhibited for the very first time at GRINDTEC 2018. In addition to optimal handling in the smallest of spaces, this ensures the maximum use of the work area to accomplish superhuman achievements that set new standards for performance. Experience the new U-Grind EVO+ in person at GrindTec 2018.
Hall 5, Stand No. 5098
GrindTec Hours:
Wednesday, March 14 to Saturday, March 17, 2018
Wednesday to Friday: 9 am to 6 pm
Saturday: 9 am to 5 pm