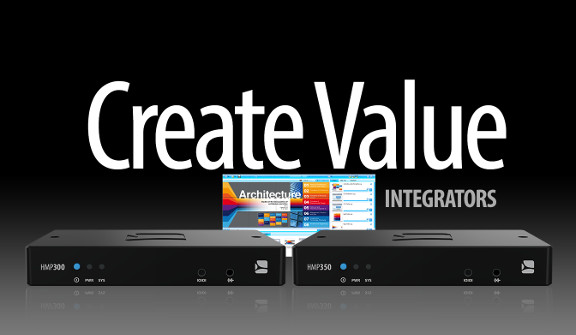 10 Giu

SpinetiX to unveil at InfoComm its business strategy powered by new products

SpinetiX, a leading manufacturer of digital signage solutions, will reveal at InfoComm'15 its business strategy powered by 3 new digital signage players, as well as its new Elementi 2015 software. At this year's InfoComm show, SpinetiX will reveal its business strategy powered by a new product range. SpinetiX will extend its current product portfolio with a new software product and two new Hyper Media Player modelsthat are designed specifically for digital signage project integrators. SpinetiX is also introducingat the same time an all-in-one new player for price sensitive one-screen installations.

When dealersare called to integrate digital signage into professional installations involving third-party devices, open data, network infrastructures and custom content requirements, they need reliable, programmable and fully featured media players that fit their needs. SpinetiX will support these dealers with two new models of its award winning Hyper Media Player range: the HMP300 and HMP350. Both new models are powered by an enhanced Full HD, programmable and multilayer rendering engine. With the HMP300, customers will have a highly competitive and programmable product while the HMP350 model offersunique and specialized features such as video wall management and live video streaming. To get the best out of the two new models, SpinetiX is launching at InfoComm its brand new software "Elementi 2015". This professional content authoring and distribution software simplifies the most complex tasks with an intuitive interface and dedicated wizards.

When dealers are called to install a single screen in landscape or portrait mode, they need an all-in-one, easy to install, reliable product with a simpleuser interface and a rich set of ready to use visual applications (weather forecast, QR code, messagesetc.). SpinetiX' new digital signage player, called DiVA,offersall these features at a very competitive pricepoint. DiVA does not require software installations or cloud subscriptionsand is set upin only three minutes.

"Digital Signage is a diversified market that requirethe right product for the right task. Not all our customers need in each of their projects all the amazing features, programmability and customization tools that we can offer them with our current products." said Francesco Ziliani, CEO for SpinetiX. "With our new product segmentation, SpinetiX is simplifying by providing what it is needed, when it is needed. Product quality and reliability remain our core values."

Earlier this year, SpinetiX introduced Cockpit, a cloud-based service that allows dealers to set up, monitor and control SpinetiX digital signage players from anywhere. This service is introduced to the North American market at InfoComm 2015. Cockpit isavailable to customers of all new and existing media players.