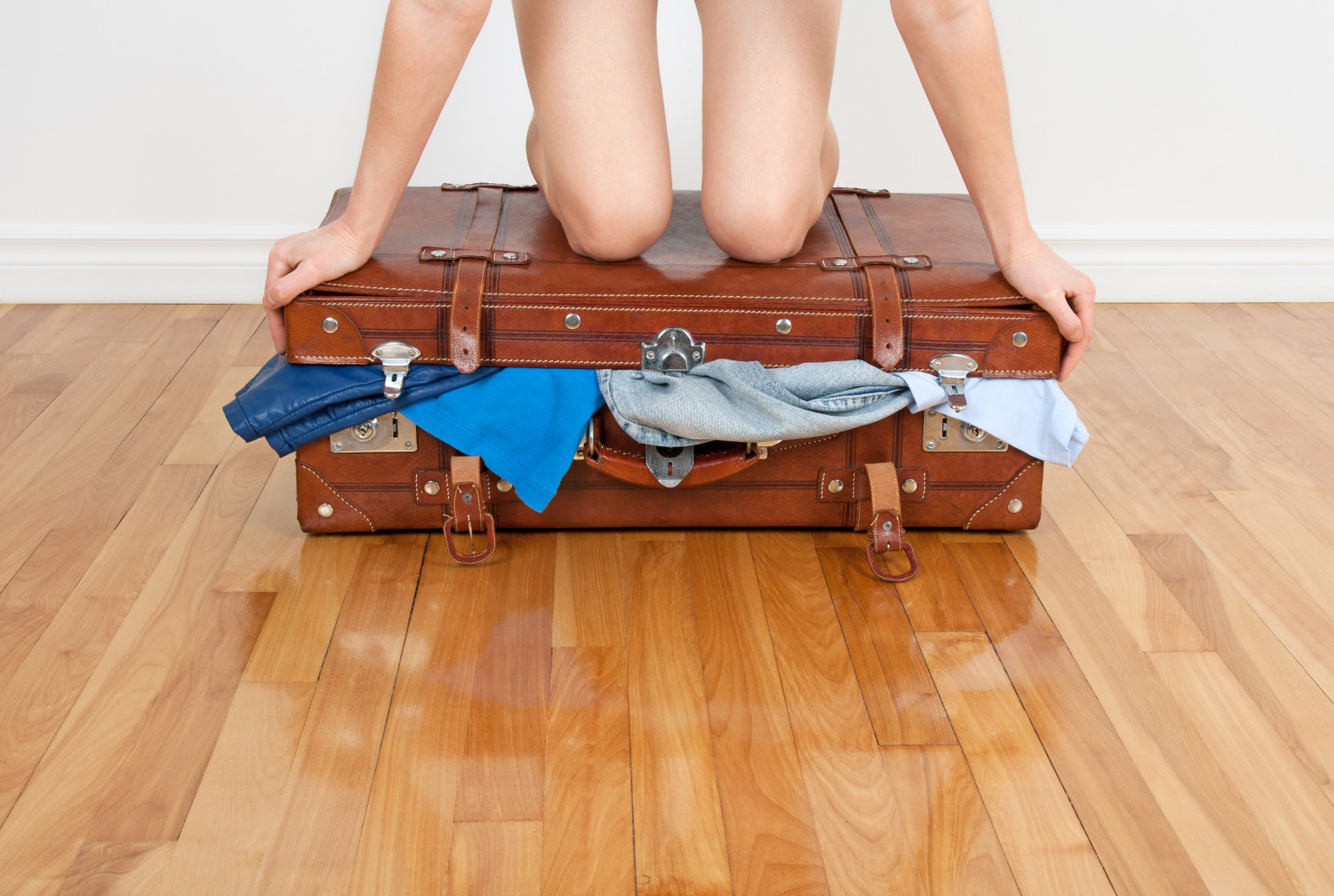 04 Ago

Quirky Projects for Vintage Suitcases

When your old suitcase reaches the end of the road, don't toss it out! Get creative instead. With a little bit of planning and some supplies, you can turn any old suitcase into a totally cool and very unique piece of decor, an off-beat vanity cabinet, or even a functioning boombox (okay, you'll need a little extra help for that one.) Get inspired by these nifty projects we've discovered to transform your old luggage into quirky pieces of art.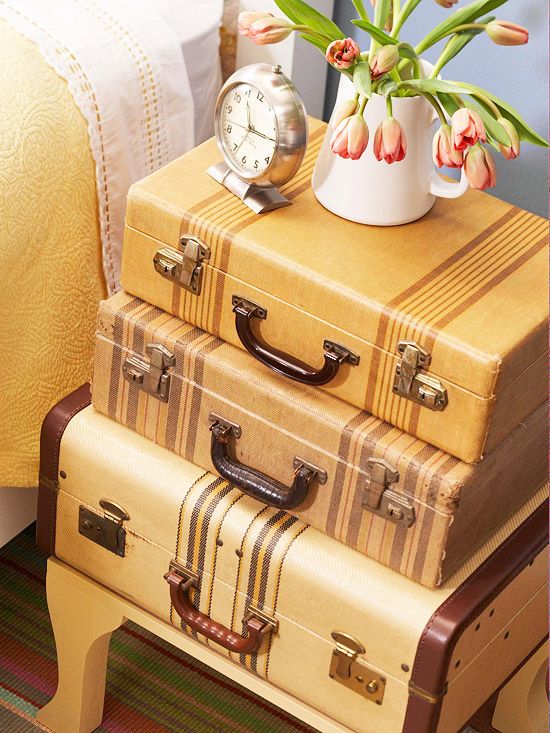 Vintage suitcases make a great starting point for creative DIY projects because they tend to be sturdy and well made in addition to being one-of-a-kind. If you don't have any old-school luggage in your closet, you can easily pick up a few pieces from ebay or a thrift store. Or you can purchase some vintage-inspired luggage via Amazon (check out our picks at the end of the post or visit our store now.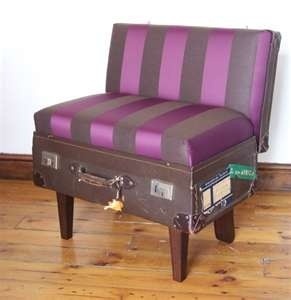 Take a cue from old-fashioned school desks and turn your vintage suitcase into a chic and unusual end table with built in storage. While you can use any recycled table base as long as the dimensions line up, the one in the photo above was custom fabricated specifically for the suitcase. Use it to store your road maps and travel brochures while you're at home! You can purchase this one via Etsy.
Alternatively, you can glue plywood legs onto the bottom of your suitcase to make a mid-century modern-esque side table.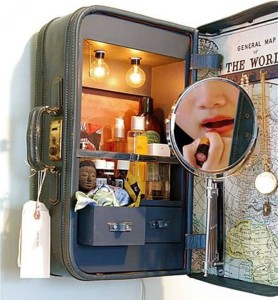 Vintage suitcases can also be re-purposed into quirky and colorful mini-sofas. The one above was custom-made by South African interior designer Kate Thompson, who specializes in recycling old pieces into creative furniture and home accessories. What makes these suitcase seats extra-cool is that each one is either totally unique or produced in VERY small quantities.
How cute are these? With only a soft, old pillow or cushion, your vintage suitcase doubles as a bed for your pet! As we know now, dogs love vacation, too.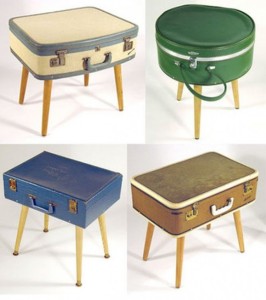 Luggage is meant for storage so why not extend that functionality when it comes time to recycle your old pieces? This creative designer turned a small-ish suitcase into a vanity cabinet. We love the addition of the accordion mirror, tiny drawers, pull switch lights, and the world map wallpaper to keep a vintage feel. Re-purposed pieces like this would make great additions to a retro vacation rental, like the Silverstreak Trailer in Yosemite.
Of course, if your vintage suitcase is still road-worthy, it might just need a freshening up to bring it into the 21st century. This Etsy seller used vinyl stickers, hand painted stars, and ribbon accents to add panache to a run-of-the-mill vintage suitcase. Why not try your hand at making your own? Whatever you end up with will be 100% unique. Added bonus: you'll never mistake your luggage for someone else's on the airport merry-go-round!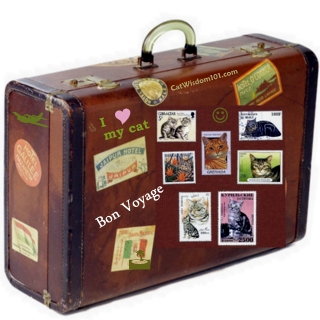 BoomCase takes repurposed luggage to a whole other level by turning vintage suitcases into old-school style portable boomboxes. Instead of carting around belongings, these cases are turned into stereo systems compatible with iPhones/iPods or any device with a headphone jack. You can purchase a pre-made stereo from the BoomCase store or send in a piece of your own for a custom job. Check out the BoomCase store here.
If you're just looking for some vintage-inspired luggage for your travels, this set of three retro suitcases is available through our Amazon shop for $89.99. Also available in a variety of other colors, such as mod seafoam green and antique ivory.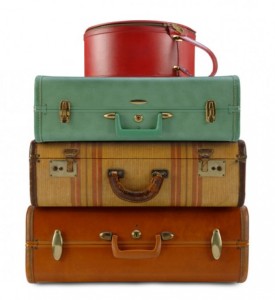 The Travelers Choice 3 piece set is more versatile than aesthetic, but the hard-shell exterior is great for long trips. They're also quite lightweight, with the largest case weighing in at around 10 pounds. Plus they come in several fun colors. Purchase a setthrough our Amazon store.
If you still want something retro-inspired that's functional for both the road and the home, check out these eco-friendly (the shell is made from recycled paper!), 60's inspired mini suitcases. They're intended for children but you can also use them to store toys, magazines, cosmetics, or anything else while the family's at home. Purchase a set through our shop.