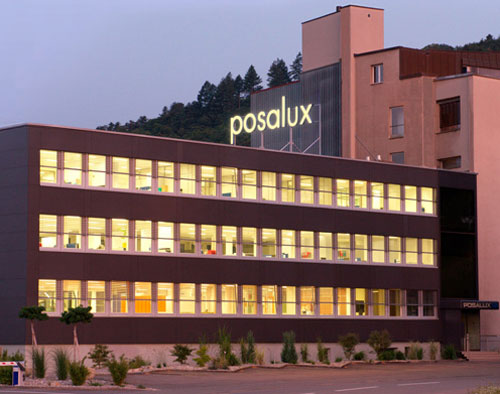 20 Giu

THE MICRO TECHNOLOGY AND PRECISION MICRO MACHINING EXPERT
With 73 years of experience, today Posalux employs 130 staff, including almost 40 R&D engineers. The company handles four technology families for four different industries: automotive, printed circuit boards, watchmaking and medical. Posalux also offers micro machining of products with diameters < 200 microns and high-frequency spindle technology (1 million t/min).
Posalux develops and industrializes micro machining high-tech machine tools and associated procedures for mass production. Its innovative spirit, its links with universities specialist institutions and its R&D activities, which include the application side of mastering the procedure for each technology, have all come together to make Posalux an expert in micro technologies and precision micro machining.
The specific micro machining requirements for each market have led Posalux to develop four distinct procedures to meet the needs for both quality and productivity: high-tech micro drilling/ milling, electrical discharge machining (EDM), laser and spark assisted chemical engraving (SACE).
In addition, Posalux has developed five technologies aimed at mass production: a machine for high-speed drilling and milling, 5-axis milling (high-speed micro milling for hardened materials < 68 HRC) and ultra-fast and accurate 2D micro machining, SACE for machining glass and materials containing SiO, LASER ultra-short pulses (femtosecond), and electrical discharge machining. But Posalux's mission extends beyond merely designing various technologies. In particular, it develops associated procedures so it can offer its customers a complete solution.
Posalux is equally committed to remaining at the forefront of innovation. This is achieved by increasingly monitoring technological developments so as to identify both current and future needs, as well as commercially validating every idea, no matter how revolutionary. In this capacity, three Posalux innovations recently made it onto the market: a very high-frequency air-bearing spindle able to rotate 1 million times per minute and enabling diameters < 50 microns to be drilled into PCB substrates, an ultrashort pulses laser for the full range of operations required by the watchmaking sector, integrating higher levels of quality in terms of geometry, surface texture and productivity, and SACE, a unique solution for machining all types of glass or materials containing silicon.
Available for mass production from mid-2016, this world first will provide an innovative and versatile production solution for glass in microfluidics, optronics and watchmaking. In watchmaking, SACE will enable the chemical and mechanical characteristics of glass to be exploited for elements and components of watches, such as regulators, internal decorative features, engraving and functional texturing. In fact, the watchmaking industry occupies a special place at Posalux: for five years, the company has been a partner of one of the biggest Swiss companies to provide innovative production solutions for manufacturing watch components.
Thanks to its international experience of the demanding automotive and electronics markets, Posalux has developed technological expertise in micro machining. In turn, this has led to industrial solutions that requirements for small and medium batches as well as mass production. It is these solutions that Posalux now seeks to open up to the watch making industry, which demands global solutions that integrate different procedures for mass production. With its proven experience in precision machine tools, Posalux is ready to respond to the needs of the watchmaking industry of tomorrow.