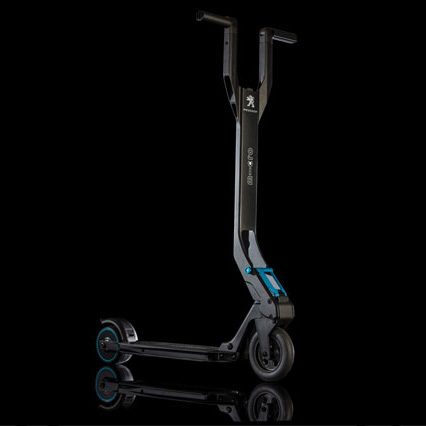 07 Mag

PEUGEOT and MICRO, pioneering urban mobility with the e-Kick electrically assisted scooter
PEUGEOT and MICRO have teamed up to design the e-Kick, an electrically assisted scooter to meet the challenge of a constantly evolving urban environment. e-Kick provides an unprecedented multi-modal mobility experience, helping to provide fully independent transport solution to cover the "last-mile" of any journey.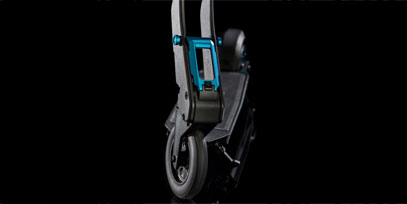 Unveiled on 23 May during the launch of the new PEUGEOT 3008 SUV, e-Kick will be sold by both PEUGEOT and MICRO staring in the last quarter of 2016.
PEUGEOT has historically placed mobility at the heart of its mission. It is the only brand in the world that sells bicycles, two and three wheel scooters to round out its wide array of passenger and light commercial vehicles. MICRO is the reference for kick-scooters, and it has offered customised family mobility solutions for the last 20 years.
PEUGEOT and MICRO share a common vision of future urban mobility solutions and combined their expertise to design the e-Kick. The e-Kick electrically assisted scooter offers an active, natural, and flexible user experience, created to optimise intra-city journeys by adapting to any circumstances and desire.
Compact, and with a contained weight of only 8.5 kg, the e-Kick includes multiple major innovations:
A "Motion Control" electric assistance system developed by MICRO: The Lithium Ion battery is built in to the ultra-thin platform with the motor integrated directly into the rear wheel. The e-Kick optimises the level of electric assistance based on user movements and provides a range of 12 km. It allows for speeds of up to 25 km/h, and is equipped with a foot-brake that is accompanied by a regenerative engine braking system that recharges the battery.
An innovative handlebar designed by Peugeot Design Lab: The e-Kick's mechanisms allow it to be easily folded in a few seconds and to be rolled along on its front wheel so that the user doesn't have to carry it.
Unveiled at the launch of the new PEUGEOT 3008 SUV on 23 May, the e-Kick is designed for customers who are looking for mobility solutions that go hand in hand with their vehicle. A "dockstation" allows the user to store the e-Kick in the boot of the new PEUGEOT 3008 SUV, and it also recharges the battery while the vehicle is driving. Outside of the car, the scooter can also be recharged in about an hour.
"e-Kick is a truly multi-modal designed not just to be a mobility solution in itself but also to link all the other solutions together. The two handles used in driving mode fold up into a single handle that allows the scooter to roll from on one wheel, making it effortless to hop from your home to your car to a train to your work………. " explains Cathal Loughnane, Peugeot Design Lab Manager.
Source: Peugeot News