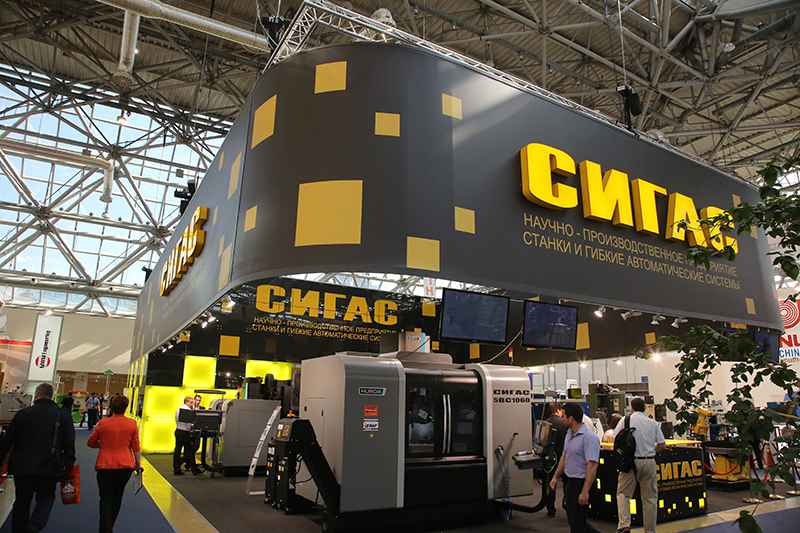 18 Ago

Opening of the Metalloobrabotka 2015 Exhibition

The official opening ceremony of the 16th International Specialized Exhibition Metalloobrabotka took place at Expocentre Fairgrounds on May, 25. The exhibition was organized by Expocentre ZAO and Stankoinstrument Russian Association of Machine-Tool Manufacturers.

Deputy Minister of Industry and Trade Gleb Nikitin, Chairman of the Committee on Industry of the State Duma Sergey Sobko, President of the Russian Chamber of Commerce and Industry Sergey Katyrin, President of Staknoinstrument Association Georgy Samodurov, Rector of Moscow State University of Technology "STANKIN" Sergey Grigoriev, General Director of Expocentre ZAO Sergey Bednov and others attended the opening ceremony.

"The number of foreign exhibitors and their interest in regular participation in the Metalloobrabotka Exhibition mean that the Russian market is of high priority for foreign manufacturers in spite of some geopolitical changes," Gleb Nikitin pointed out in his speech, "I am sure this event will help to establish contacts between manufacturers and consumers of metal-working machinery and promote the industry growth."

This year the participants in the Metalloobrabotka 2015 Exhibition are about 1,000 exhibitors from 32 countries; half of them are foreign manufacturers of tooling and machining equipment. The trade show includes ten national pavilions organized by companies from Belarus, China, the Czech Republic, France, Germany, Italy, Slovakia, Spain, Switzerland and Taiwan.

Welcoming the show participants Sergey Bednov, General Director of Expocentre ZAO, emphasized that this year the exhibitors in the show were not only large manufacturing companies but also small and medium-sized enterprises, and interest in them is growing.

The Metalloobrabotka 2015 Exhibition runs from May 25 to 29 at Expocentre Fairgrounds in Moscow.