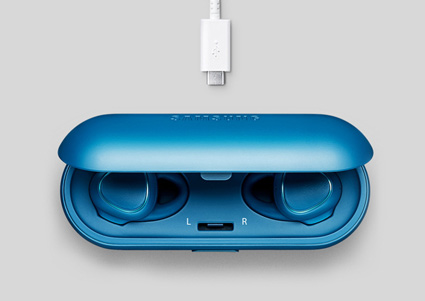 24 Lug

Meet Samsung's Cord-Free Earbuds, Gear IconX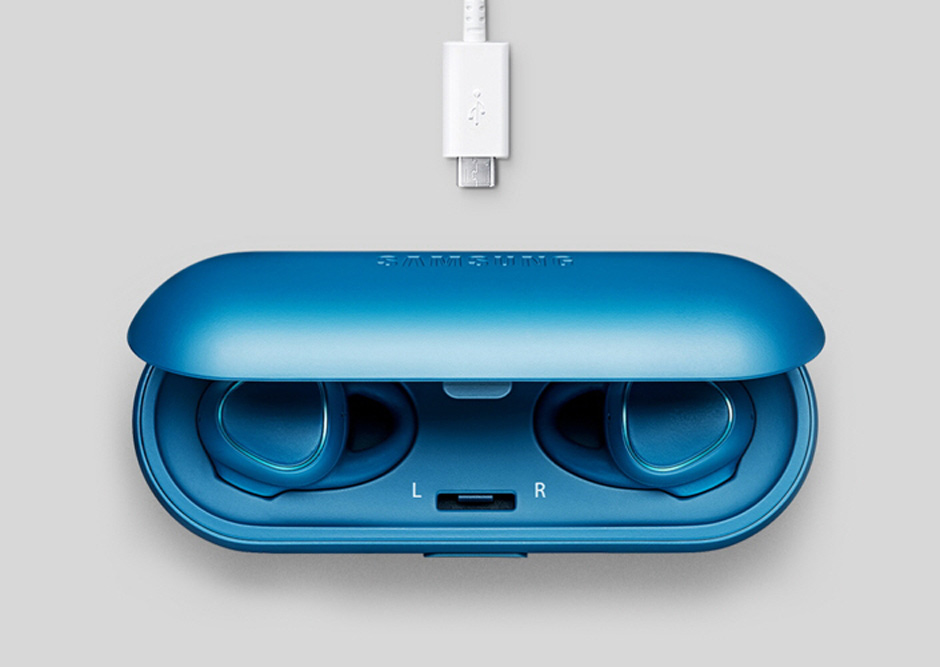 Meet Samsung's Cord-Free Earbuds.- Music can be a good partner for working out. If the music is good, a workout can be a much more fulfilling and exciting experience. But carrying both a smartphone and earphones while working out is pretty unwieldy and inconvenient.
Bluetooth earphones have freed runners from the earphone wires, but they still require bringing along a phone to play the music.
For these people, Samsung launched the latest wearable device Gear IconX last week. Featuring a truly cord-free earbuds design, a heart rate monitor and standalone music player, the Gear IconX provides a whole new fitness experience.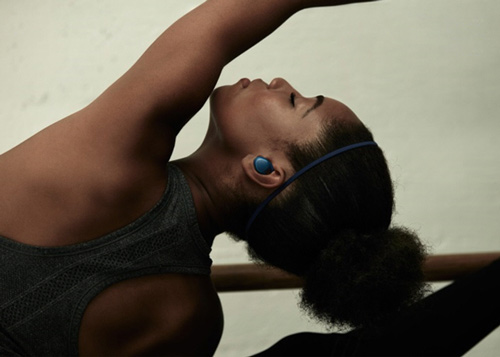 When you first see the Samsung Gear IconX, you might be perplexed a little. It's because you cannot find a power switch.
With curiosity, you begin to explore the Gear IconX by choosing the right size wingtip and eartip for you – the Gear IconX comes with three sizes of each.
Not knowing what else to do, you plug one earbud into your ear. Instantly, you can hear a light "buzzing" sound. When you insert the other earbud, you hear a "ding dong" sound and a voice saying "connected." And then, the default music just starts playing. They simply turn on automatically when you put them in their ears, and turn off when you take them off. A heart rate monitor in the earbuds recognizes when you have them in place.
What about the music? Yes, you can listen to music by coupling it with your smartphone, like any other Bluetooth headset. But one advantage of the Gear IconX is that it can also play music without a smartphone. The earbuds have internal memory for storing music – up to 1,000 songs.
How do you transfer your music to the earbuds? This is where the USB connector and charging case come in. The charging case serves as a case for the earbuds, keeping them safe and also providing up to two addition  al charges.
But the charging case has one more function – transferring music to the earbuds. Once you connect the charging case to your Galaxy smartphone by the USB connector and launch the Samsung Gear app, you can manage the Music Setting. You can check out the songs saved on earbuds. If you select Add at the top of the screen, it causes the songs saved on the smartphone to appear. The process is just as straightforward for PCs, too.
Finally, it is time to work out. After you firmly fix the earbuds in your ears, just lightly tap once and the music starts playing. Right away, you can notice that surrounding noises are being blocked, so you can simply enjoy the sound of your music.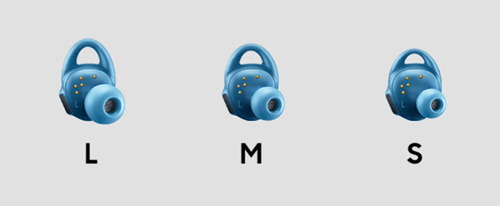 With two taps to the side of one earbud, the player advances to the next song, and with three taps it goes back to the previous song. You can also control the volume by swiping the earbud up or down. When you need to remain aware of your surroundings, like when you're standing on a busy street, it is easy to turn on the Gear IconX's ambient sound mode.
With a tap and hold of the earbud touchpad, you can hear the Gear IconX announce "workout started." It's time to get started. After running about 1 km, the device informs you of your workout distance, time, speed, heart rate and how many calories you have burned so far, as measured by the in-ear heart rate sensor. It is really encouraging to know you are actually making progress and getting into shape. Of course, you can use the Gear app to choose what kind of workout information to receive and how often to receive it.
The Gear IconX can automatically recognize two types of workouts – running and walking – and it is integrated with S Health, so it offers a thorough range of health-related tips, tracking and functions.
Additionally, if you get a message or notification when you're wearing the Gear IconX, it alerts you and reads it for you. This voice guide is provided in fifteen languages at this moment. You can also respond to incoming calls using the earbud of your choice, left or right. It can connect to your smartphone and measure your heart rate.
Source: Samsung News