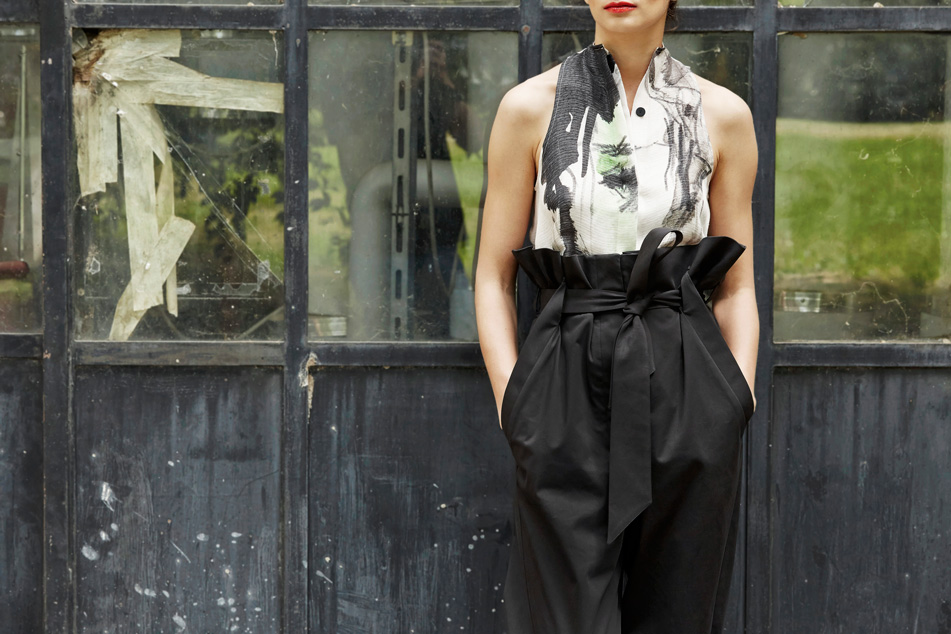 24 Ago

Kökler is a cross-cultural melting pot.

Kökler is a cross-cultural melting pot.
The collection's name, which means "roots" in Turkish, is designed by the multinational triumvirate of Emine and Hatice Sagdic, sisters of Turkish descent who were raised in Germany, and Kleant Stasa, an Albanian. The collection is manufactured in Italy using Italian fabrics.
The Sagdics met Stasa while the three were studying fashion design at AFOL Moda in Milan. After cutting their teeth at various design houses — Stasa at G.C.C Studio, Ports 1961 and Mila Schön, and the Sagdic sisters at Class Cavalli —  they launched Kokler in 2013.
Hatice works on the collection full time, while her partners devote about 25 percent of their time to the brand, she said. Emine lives in Switzerland and works for her boyfriend's jeans company, while Milan-based Stasa does tailoring for men's suits.
They start planning a collection by Skyping, but always meet in Como, Italy, where Hatice lives, to finalize the line.
For spring, the team focused almost entirely on shirts. For their theme, they chose Nur Banu, the influential wife of Selim II, Sultan of the Ottoman Empire. Born in Italy, Nur Banu was abducted and taken to the royal harem where she became the favorite of Selim II. She eventually became a cultural bridge between the Ottoman Empire, the Venetian republic and the duchy of Verona.
"She was very strong and intelligent. She influenced the harem, the military and the system of education," Hatice said, adding that Kökler created three shirt lines, each influenced by one of Nur Banu's strengths, naming them Harem, Nizam and Ilim. "We like a woman with strength, but we also like some fragility".
She said the interplay between a woman's two sides is achieved with fabrics such as cotton organza, satin and Egyptian cotton.
Kökler's fall 2014 collection was shown at Mercedes-Benz Fashion Week in New York as part of the Italian emerging talents show. The label will present its Nur Banu line at Coterie, followed by the Pizzini Showroom in Milan.
Source: WWD