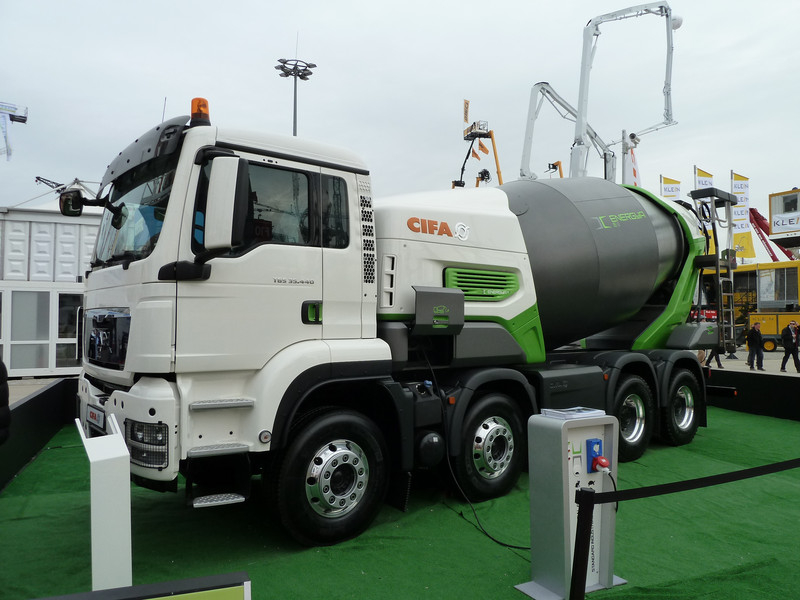 01 Mag

Concrete Making goes Eco-Friendly: First hybrid plug-in Truck Mixer

Concrete Making goes Eco-Friendly: First hybrid plug-in Truck Mixer

 A sensational innovation is about to take the world. CIFA presents at Intermat, Paris 2015, one of Europe's premier construction technology exhibitions, the ENERGYA series, with its E8 and E9 models, with a carrying capacity of 8m³ and 9m³ respectively, and tested on field in Italy and Germany to prove the reliability of its technical solutions being the first plug-in hybrid concrete truck mixer, which cares for and respects the environment.

This is a new concept in terms of design and performance. Which is energy-efficient and environmentally sustainable. It combines a green design and low consumption with quieter operation and more savings, which means greater possibilities of movement.

This system thus guarantees a consumption reduction of up to 30%, higher attention to the environment thanks to carbon emissions abatement and a noticeable reduction in noise, purring along at just 10 decibels it's as quiet as a mouse.

These abatements are not only better for the environment, they also allow the innovative mixer to be used on projects, such as the construction of tunnels where an electric motor is vital, as well as in city centers where it's important to reduce noises and pollutant emissions to improve air quality.

The unconventional mixer drum is powered by an electric motor which is fed by a state-of-the-art lithium smart battery group. The battery group recharges both while the vehicle is in motion by exploiting the diesel engine of the truck, or during loading or downtime stage by plugging it into the mains power supply. During transport, the system also recovers energy during the vehicle braking and drum slowing stages.

CIFA has already filed some patent applications relating to this futuristic project, which was designed in collaboration with the Milan Polytechnic. This is a technological breakthrough that describes the concrete mixer of tomorrow: economical, ecological and electrical.