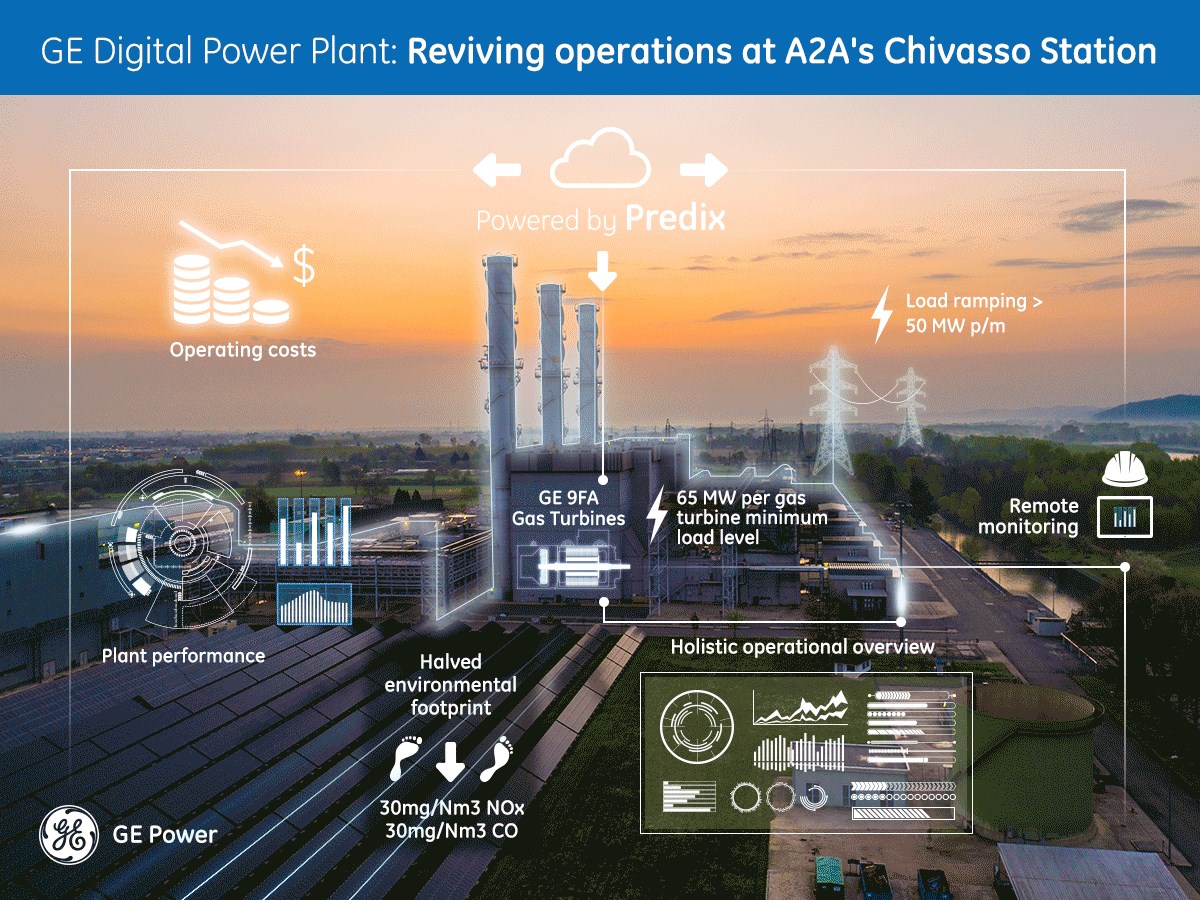 14 Giu

A2A choose GE to improve all its Power Plant Fleet in Italy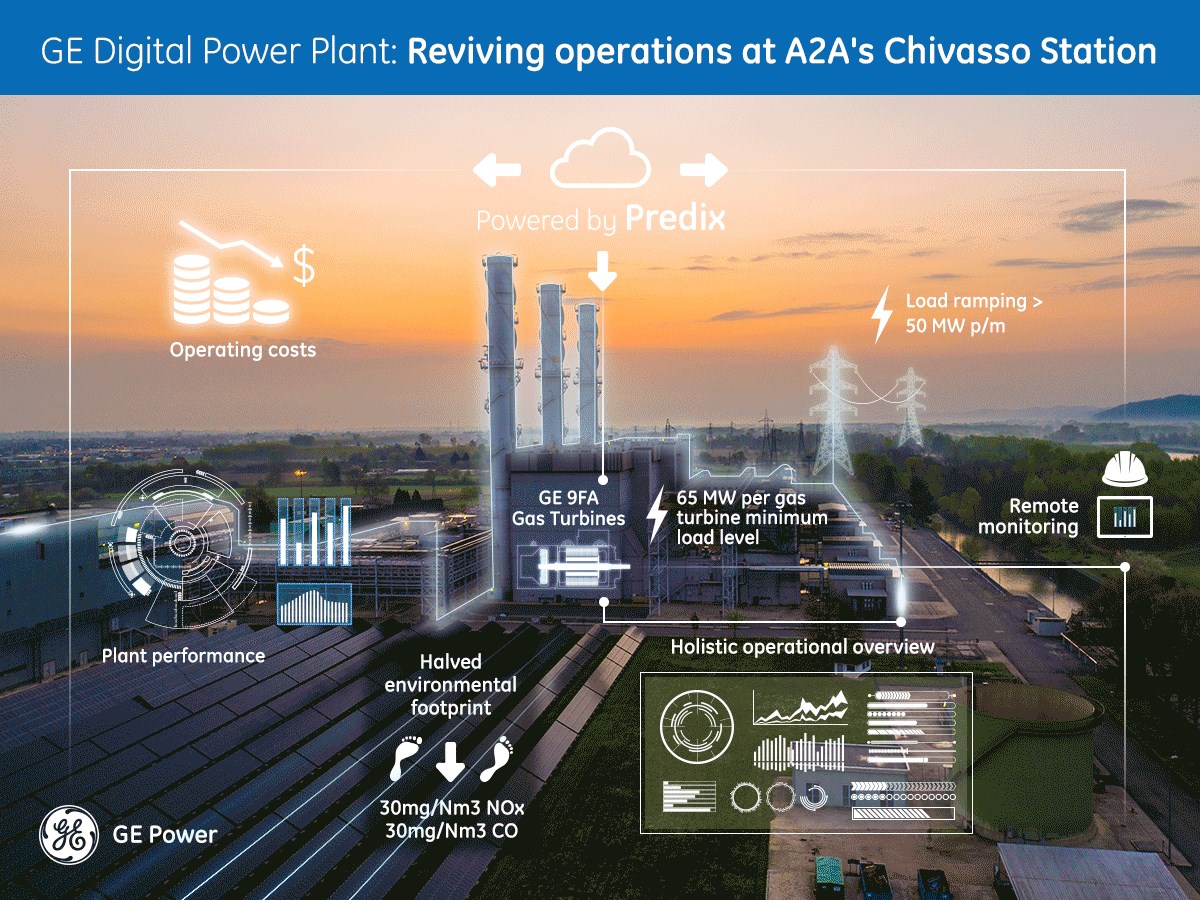 GE improve Hardware and Software Technologies at A2A Group's Power Plant Fleet in Italy

A2A Group Able to Restart the Previously Closed Chivasso Power Plant Leveraging GE's Digital Solutions

Chivasso First of Three Power Plants in Northern Italy Upgraded by GE for A2A Group

New Digital Solutions Provide Greater Operational Visibility, Flexibility and Improved Plant Performance
GE (NYSE: GE) and A2A Group (A2A) today announced GE's Operations Optimization software suite has been installed at the Chivasso power plant in Northern Italy after the facility was reopened in November 2015 following GE's hardware and software improves. New digital solutions have made the Chivasso power plant competitive again in the ancillary service market and A2A is planning to install GE's software and hardware technologies in more power plants to utilize big data analytics to improve fleet performance and make smarter operational decisions.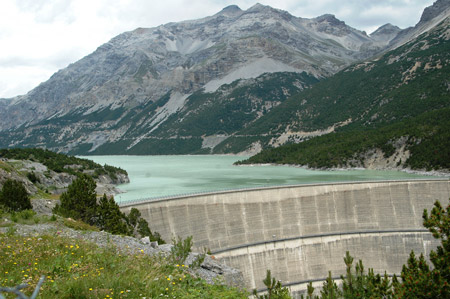 "Our fleet will reap the benefits of GE's digital solutions," said Valerio Camerano, CEO of A2A. "These upgrades allowed us to restart the Chivasso plant in November 2015 after we were forced to mothball the facility three years ago because the plant could not respond quickly enough to changing grid demands. Thanks to GE's hardware and software solutions, we can now react more quickly to market conditions while reducing operating costs and improving the plant's environmental footprint. We look forward to continuing our strong working relationship and winning approach with GE to improve the rest of our power plant fleet operations."
GE's Operations Optimization software suite drives better plant and fleet performance across equipment manufacturers, site configurations and thermal cycles. This technology can deliver enterprise data visibility across A2A power plants, including non-GE equipment and fleet-wide footprints, providing a holistic understanding of the operational decisions that can expand capabilities, lower production costs and improve reliability.
"GE's investments in the power of software and data can help A2A strengthen its flexibility in an industry where such technologies are evolving and having increased impacts at breakneck speed," said Paul McElhinney, president and CEO of GE's Power Services business. "GE's digital solutions are breathing new life into power plants previously believed to be unsustainable, and our technologies allow A2A to reinvent how it operates its assets. We are excited to help position A2A to 'win' and remain competitive with their existing fleets."
GE's relationship with the Chivasso power plant dates back more than six decades beginning with the installation of GE's first steam turbine in Italy in 1952. To help A2A restart Chivasso power plant in 2015, GE provided a total plant solution, which included upgrading one Ansaldo steam turbine and two 9FA gas turbines with its Dry Low NOx 2.6 + combustion hardware technology, advanced controls and software solutions. The company also provided a new boiler system through its legacy Alstom business, which GE formally acquired in November 2015.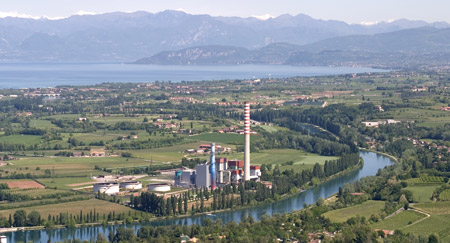 GE's hardware and digital solutions helped the Chivasso power plant take its first step toward a digital industrial transformation by achieving a 65 megawatt (MW) per gas turbine minimum load level—the best in GE's 9FA fleet—and enabling load ramping at up to 50 MW per minute or two-and-a-half times the normal rate.
For the past 15 years, GE has maintained and serviced the company's gas turbines to provide cost-effective performance improvements. GE optimized a total of six 9FA gas turbines at A2A's Chivasso, Cassano and Sermide power plants by installing GE's OpFlex* advanced controls software to reduce plant downtime and interruptions in production while increasing plant responsiveness to meet fast-changing grid demands.
Source: GE News