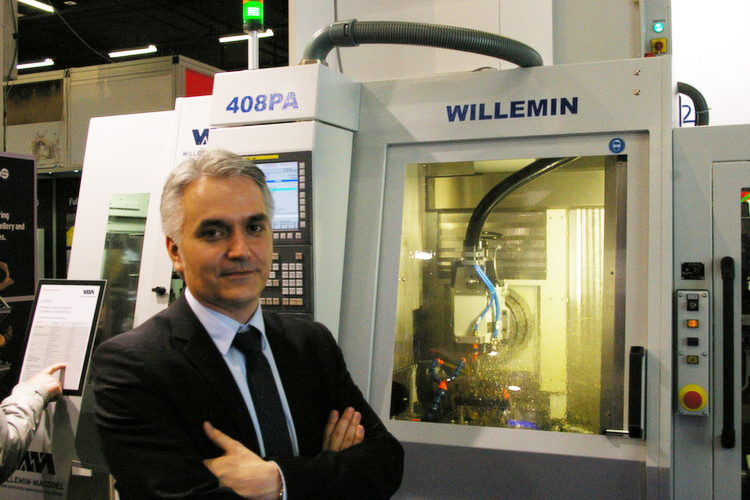 22 Apr

Willemin-Macodel's 408PA Production Unit High Precision
NEW 5-AXIS MACHINE FOR WATCHMAKERS
In Baselworld Willemin-Macodel will unveil a world premiere – the new simultaneous 5-axis machining center type 408PA. This machine has been designed to machine parts of watch movements.
The 408PA machine allows working with raw strips of 200 mm, which is a definite advantage in terms of costs of raw material for the customer, since this system avoids investing in trays traditionally used for the machining of base plates. The 408PA not only significantly reduce production costs, but also increase accuracy. The ingenious design of this machine allows machining of parts in one clamping, including side machining. Double-sided machining is an essential element in search for accuracy and compliance with the demanded tolerances.
SOME ADVANTAGES OF THE MACHINE:
Simple clamping of parts.
Cost reduction on rough material.
Shorter machining time.
Reduced set-up time.
Operational autonomy.
Automatic unloading of fully-machined parts.